The Shipreck
Client Indygen, Vodafone
Category Creative
Date 29-Aug-2014

With the help of 5 KOLs we created a video series to inspire Indygen target to fulfil its dreams. We wanted to show them that nothing is impossible, not even a graffiti on a shipwreck.
Yes, that happened!
Challenge
Youngsters, the smart, connected and independent generation, are not easily impressed. So, how can Indygen connect with them? How can a fresh prepaid telecom brand touch its target in a relevant way to strengthen its positioning?
Strategy
We realised that young people (16-25 years old) developed advertising blindness: consumers are able to subconsciously tune out ads as they've been overly exposed.
Creative Idea
So, why not talk with them about what they like, instead of talking about the brand? Based on their interests (electronic and alternative music, extreme sports and street art), we wanted to encourage them to never give up on their dreams.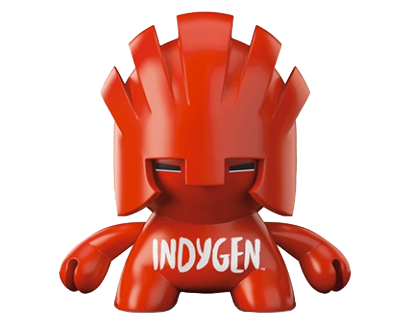 Creative Execution
We chose 5 KOLs and created a video series in which each artist did or talked about the thing they like the most. The series ended with the street artist Boem drawing a graffiti on one of the most unreachable locations in Romania, the Shipwreck Evanghelina in Costinesti.

As his hometown is close to the sea, Boem always had the dream to reach this huge shipwreck and give it a new face. Sea life has always been an inspiration for Boem so, he decided to paint the silhouette of a Zargan fish to make the shipwreck "alive" again.
After 2 weeks, 51 kg of paint, 2 boats and a general sunburn, we managed to fulfil his dream and prove once again that you can make it happen if you really want it.