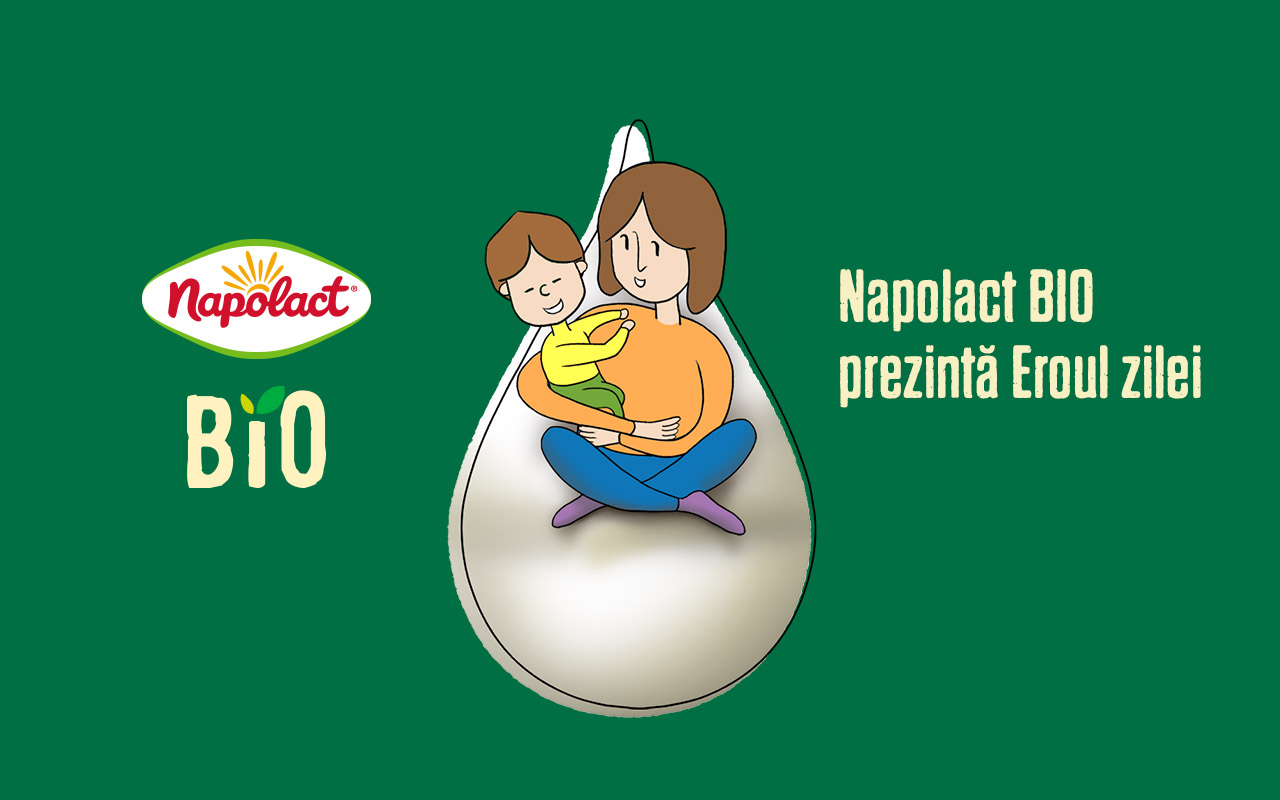 Hero of the Day – Napolact BIO
Client Napolact
Category Creative
Date 09-Feb-2018

Napolact's BIO range is mainly targeted for families with kids due to its 100% natural ingredients used in the recipe. And families usually revolve around kids' needs so in order to catch our target's attention we needed to create something insightful about kids to be able to integrate our products in the most natural way possible in our families' lives.
Challenge
Napolact BIO wanted to present their products as being a strong and emotional link between a mother and her children. The challenge was to present Napolact BIO not as a hero that saves the day, but the hero that rewards, with something good and clean, the courage of any kid that gets the most out of everyday situation. And since children see the world in a different way than adults do, we tried to understand and picture their personal world full of imagination.
Creative idea
In order to reach our target, that is made up of Social Media heavy users, we've contoured our campaign in such way to be able to present exactly where our target is. So, we have made a special video content project with a series of 3 video animations. Each episode presented the day-by-day adventures of a kid - 3 different situations seen through the kid's eyes, thus emphasizing the creativity of his world. Napolact BIO and his mother appeared to be guardians of his innocence. This way we were able to naturally place the product in our target's life presenting its benefits in a non-intrusive way.
Creative execution
All these 3 short and funny stories were especially created for Social media to meet the consumption habits that our target has in Facebook and Instagram.
First episode
Second episode
Third episode