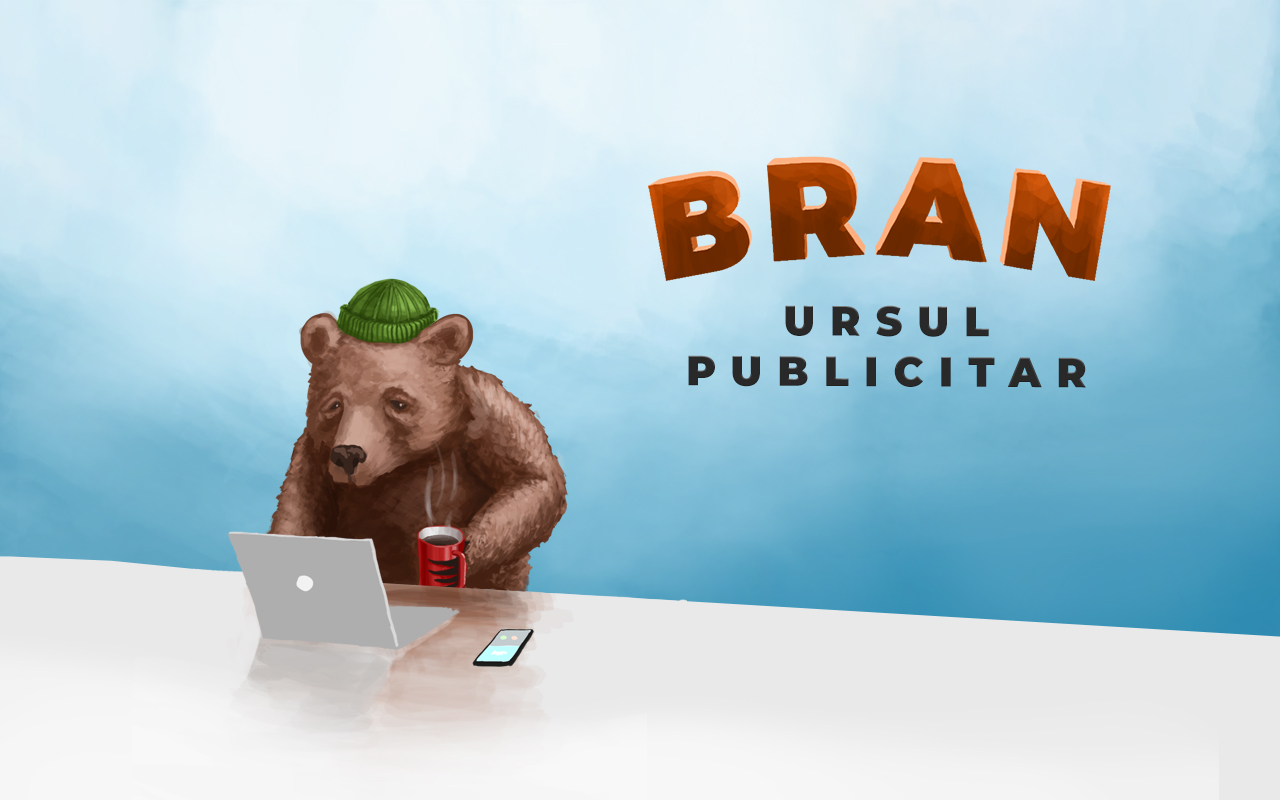 BRAN – The Advertising Bear
Client V8 Interactive
Category Creative
Date 02-Oct-2017

The first story written and published as an Instagram Story.
Challenge
We are a Romanian digital agency with a powerful creative core. Despite the fact that our agency has only 4 years in the industry, we proved to be a worthy competitor for bigger agencies with tradition in the Romanian digital landscape.
Our challenge was to create a special project for the agency that will make us more visible among potential employees and new clients. How? By promoting our creative skills.
Strategy
Classic advertising can hardly work for advertising and creative people: they are easily bored with standard brand messages that emphasise a company's values and beliefs.
So, how can we make ourselves more visible and say that we are creative without really saying it? By entertaining out target! And by putting to use the creative skills that the agency already has - copywriting and visual – in an unconventional use of a digital medium: Instagram Stories.

This is how "Bran, the advertising bear" was born - a content project written by the agency's four copywriters and developed for Instagram Stories in a series of 4 chapters. This was the first story written and published as an Instagram Story.

Creative idea
"Bran, the advertising bear" is the story of a bear that starts working in advertising and has to face different challenges. The story has four chapters, each one written and published as an Instagram Story: 10-15 photo slides with text and illustration showing Bran's adventures in different agency departments (client service, art direction, copywriting and social media).
Each chapter of the story was available as an Instagram Story for ONLY 24 HOURS (after this it would disappear for ever). This proved to be a challenge: we had a limited time to attract people's attention and tell them the story. But we soon discovered that people enjoyed the story that much from the first chapter that they were waiting for the day and the hour in which the next chapters were to be published (Fridays, at 3 p.m.).

Creative campaign
Moreover, to meet the requests of those that weren't able to read it as an Instagram Story, we decided to replicate each chapter as a video and publish it on the agency Facebook page, three days after publishing it on Instagram.
After four chapters full of adventures, the story came to an end: the bear started hibernating. But the content did not stop there: while he is asleep, the adventures continue in Instagram and Facebook posts to prepare people for a sequel of the story.
The project proved to be a success: people from other agency appreciated it with hearts, likes and comments (and you know how hard you can obtain a like from a competitor, right?), existing clients praised it with Facebook shares and new potential clients showed their interest via email and phone calls.
The agency gained the needed visibility by obtaining the 1st place in "Top visibility for digital advertising agencies" for September 2017 and also a conference invitation to talk about the project in a panel about the innovative use of Social Media.
Creative materials


First episode

Second episode

Third episode

Fourth episode