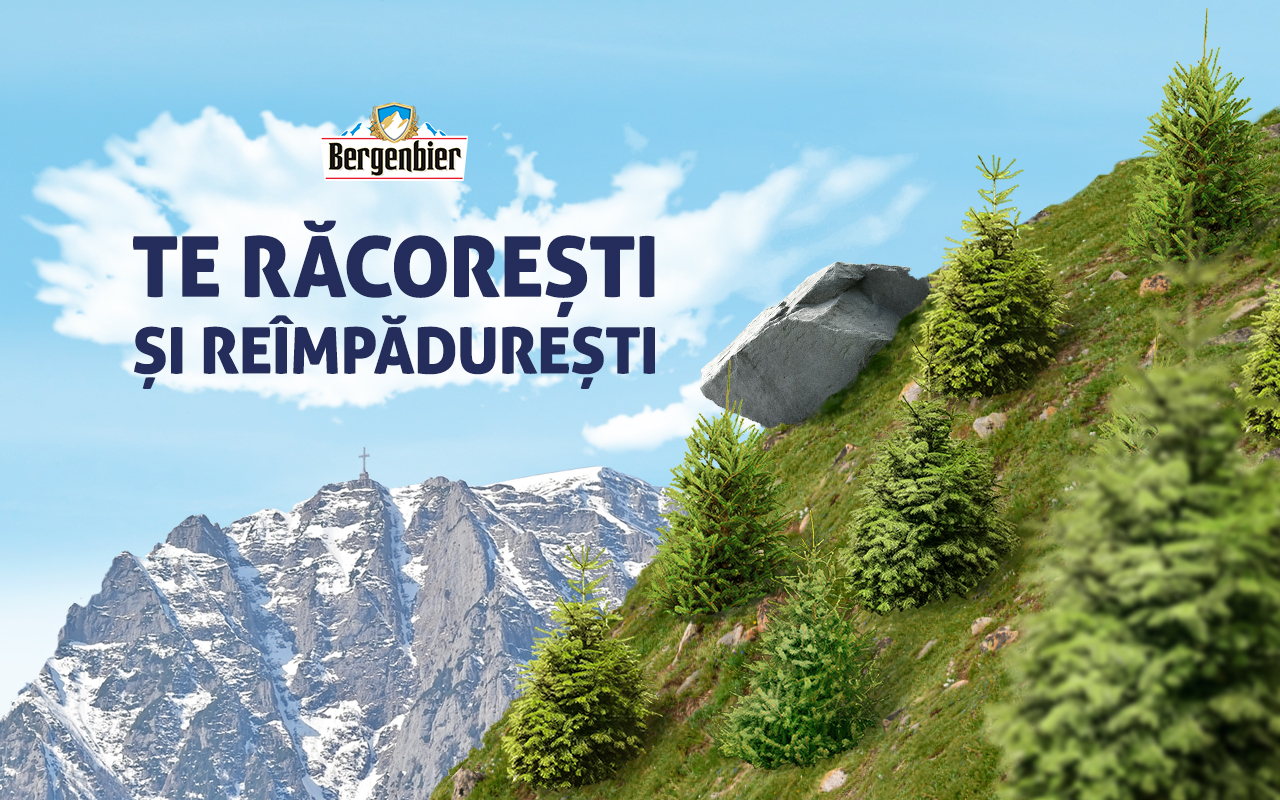 Bergenbier plants 50.000 trees
Client Bergenbier
Category Creative
Date 24-Mar-2018

Bergenbier, a beer inspired by nature, chose to highlight their central claim - Refreshing Romania - through a CSR campaign. Deforestation is a crucial problem in Romania, therefore Bergenbier decided to plant 50.000 trees in order to give nature the real refreshment back.
Challenge
Our mission was to follow Bergenbier's journey in digital and to constantly find interactions with the fans during the campaign in order to bring them up to speed on brand's actions.
Creative idea
Months before the actual sowing, we created the perfect context to inform people about Bergenbier's plan to plant 50.000 trees. We made a landing page that resembles a side of a mountain where users could put a name on each of the 50.000 trees, thus actively involving fans in the campaign.
We launched the page in autumn, so when the winter came we did a makeover, according to the season.
Meanwhile, we have been spreading the campaign in digital through short videos with celebrities that support the cause, bloggers' articles on the subject, social media dedicated posts and special media materials.
We redesigned the landing page just before the beginning of the planting. Users were able to sign up for participating on site and helping with the cause alongside celebrities. They could also find specific information about planting areas on an interactive map.
After the planting started, we updated the landing page once again. Users could experience the movement through relevant videos and pictures.